Join MSO Principal Conductor in Residence, Benjamin Northey, for a series of interviews with our musicians about music, life and everything in between.
Each of our special guests will delve into a much-loved musical piece of their choosing, alongside a discussion about their career, how they came to play with the MSO, and they'll also be answering questions from our online audience!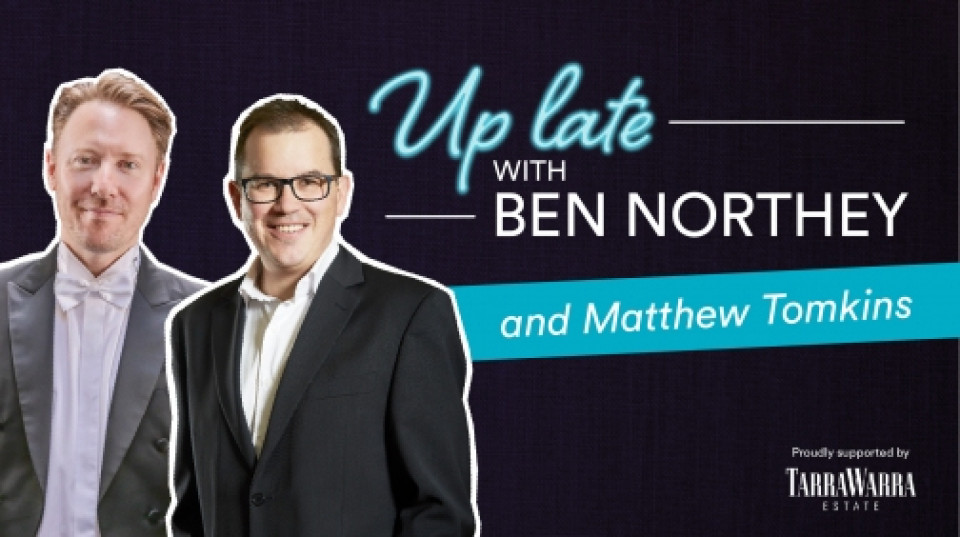 Streamed live 7 December 2020
Up late with Ben Northey… and Matthew Tomkins!
Join Ben as he chats with Principal Second Violin, Matthew Tomkins about his career in music, his work with Flinders Quartet, and the fact that he holds a Bachelors degrees in Science and Engineering!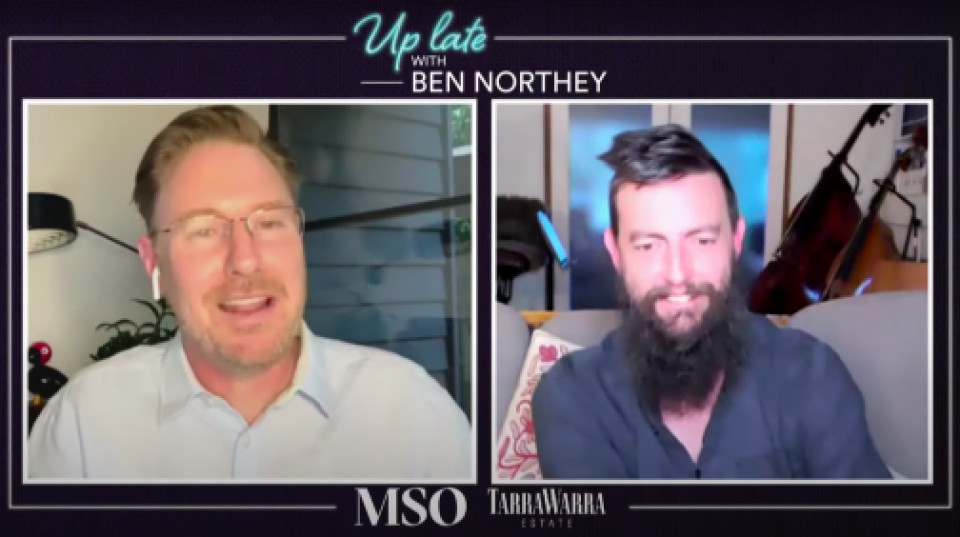 Streamed live 30 November 2020
Up Late with Ben Northey... and Chris Moore!
Watch as Ben and Chris talk about his early life in Newcastle, his iso-baking skills, the decision to switch from violin to viola, his love of orchestral music, family and his flock of pedigree chickens!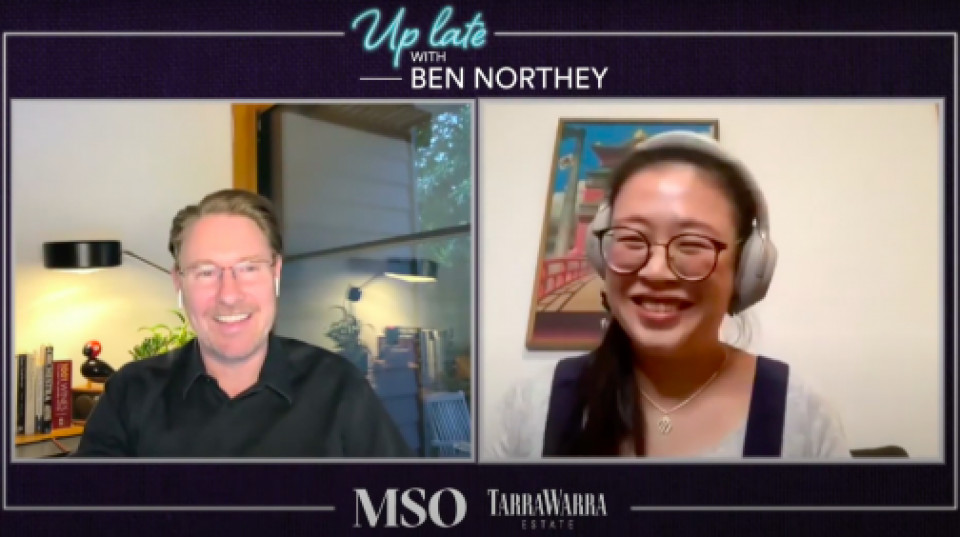 Streamed live 23 November 2020
Up late with Ben Northey… and Tiffany Cheng!
Ben and Tiffany talk about her upbringing in Wollongong and what it feels like to go from being a big fish in a small pond, to a small fish in a very big pond! The two also discuss Mahler's Ninth Symphony and why it's a favourite of Tiffany's.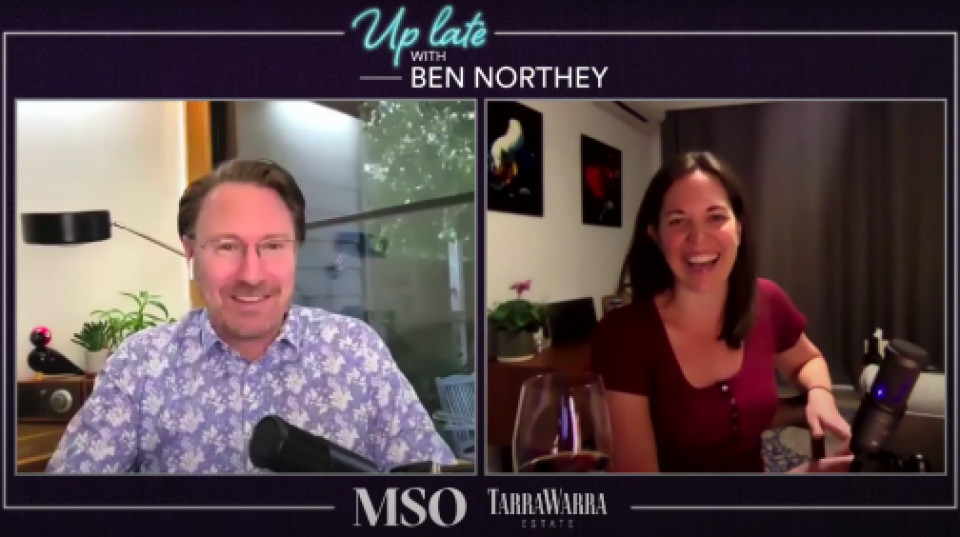 Streamed live 16 November 2020
Up late with Ben Northey… and Rosie Turner!
Ben and Rosie discuss her journey to the MSO from Sydney, via Philly and Macau. With stories of interesting tours, and people who have helped her along the way, Rosie's life has been full of twists and turns!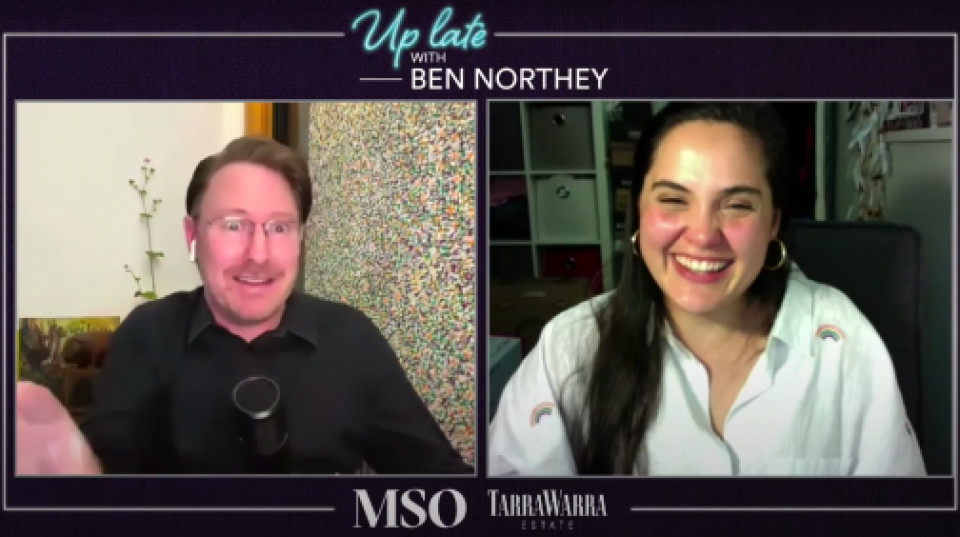 Streamed live 9 November 2020
Up late with Ben Northey… and Jess Hitchcock!
Join friend of the MSO, Jess Hitchcock, as she talks about her career as a performer (including her time at Eurovision) and the important work she does with Australia's only indigenous opera company.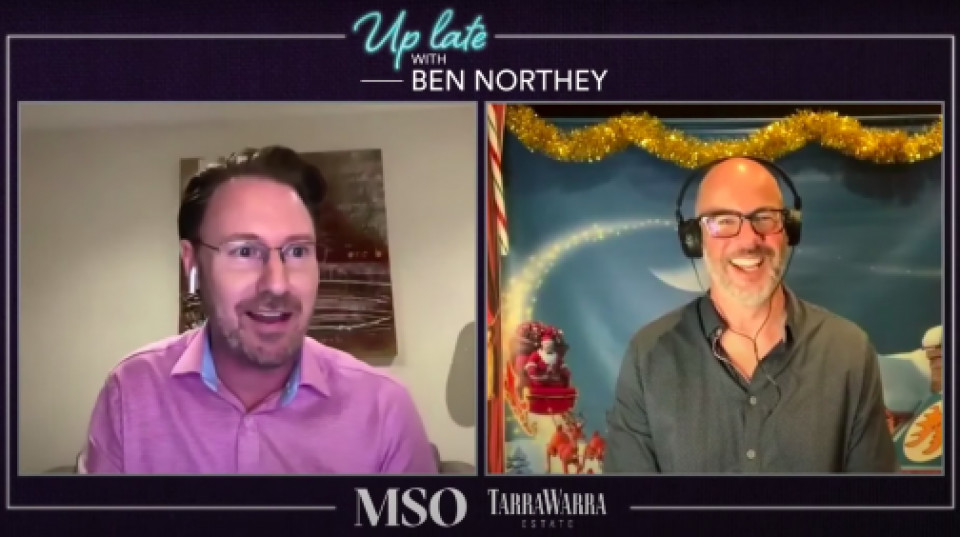 Streamed live 2 November 2020
Up late with Ben Northey… and Rohan de Korte!
After four auditions, years overseas, and almost pursuing a different career, Rohan's journey to the MSO was certainly unique. Watch as he unpacks the orchestral audition process, and discusses his career!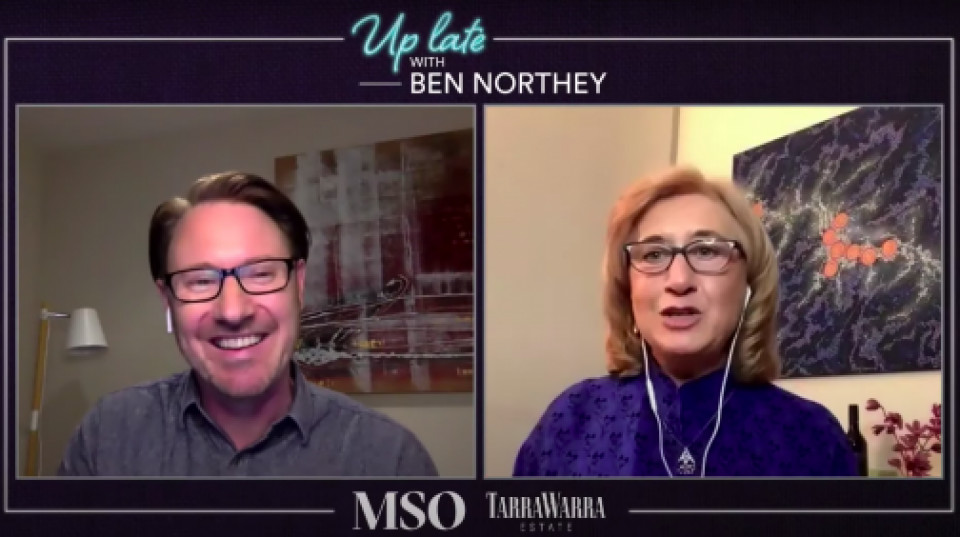 Streamed live 26 October 2020
Up late with Ben Northey… and Eleanor Mancini!
Joined by one of the most charismatic members of the Orchestra, Ben and Eleanor discuss her journey to Australia, 40 years performing with the MSO, and the time she (and the MSO) toured with Elton John!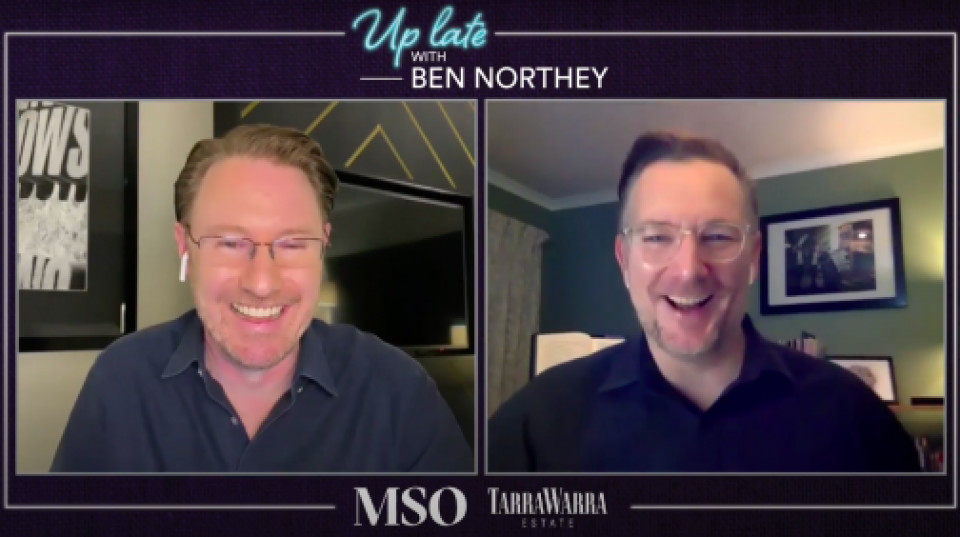 Streamed live 19 October 2020
Up late with Ben Northey… and Andrew Macleod!
For his third guest, Ben Northey is joined by Principal Piccolo, Andrew Macleod. The two discuss Andrew's journey to the MSO, the time he attended the ARIAs, and how an injury almost brought his career to an end.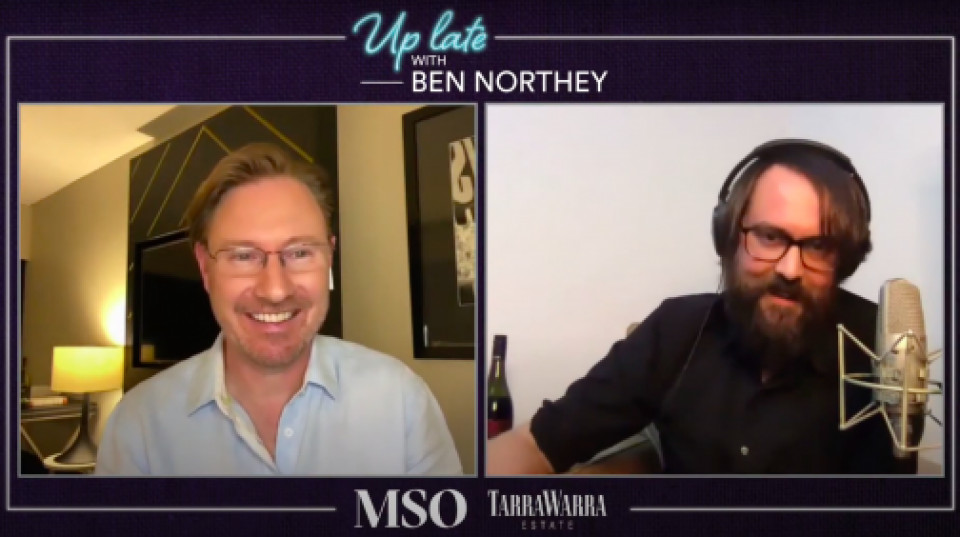 Streamed live 12 October
Up late with Ben Northey… and Ben Hanlon!
Coming to you live from hotel quarantine in New Zealand, Ben Northey is joined by Ben Hanlon for a chat about life as classical double bassist, his jazz roots, and the importance of music education.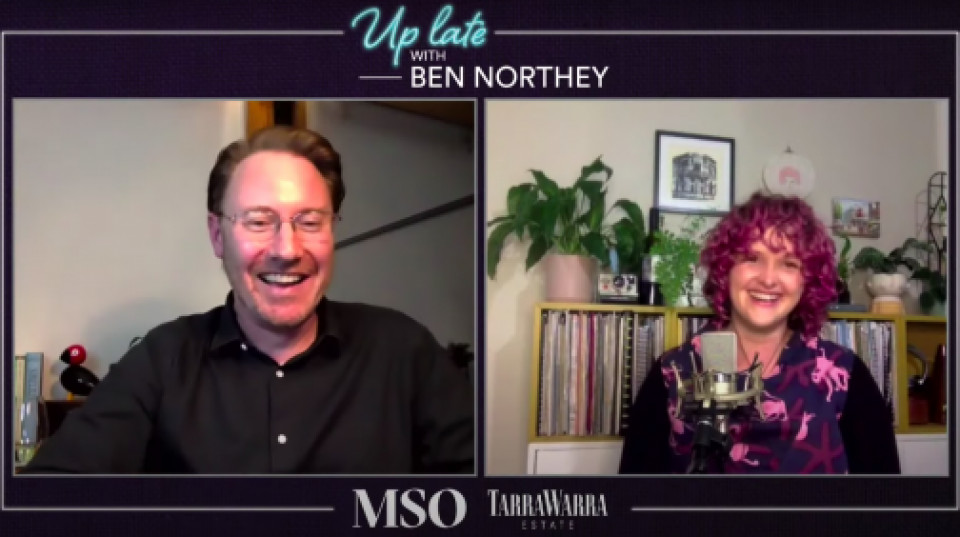 Streamed live 5 October 202
Up late with Ben Northey… and Abbey Edlin!
In our very first Up Late, Ben Northey chats with Abbey Edlin about her journey to Melbourne, preparing for an audition, and and how her and her partner manage to raise a young family while both working at the MSO.