Our Artistic Family comprises influential musicians, conductors and composers from across Australia and abroad.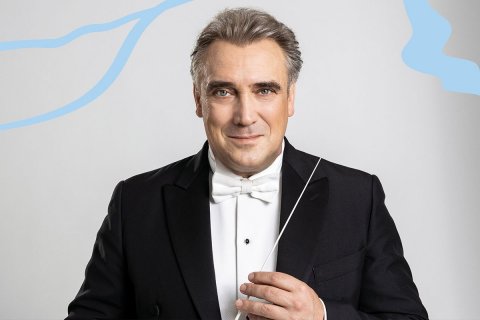 Jaime Martín – Chief Conductor
Jaime Martín, who has shot to worldwide attention as a conductor following a prominent career as an elite flautist, begins his tenure as Chief Conductor at the MSO in 2022, investing the Orchestra with prodigious musical creativity and momentum.
Xian Zhang – Principal Guest Conductor
Following her successful MSO debut in 2018 conducting Dvořák's Ninth Symphony, Xian Zhang was appointed as the MSO Principal Guest Conductor in 2020. Sought-after across the globe, Xian Zhang was the first female conductor to hold a titled role with a BBC Orchestra, and is currently the Music Director of the New Jersey Symphony Orchestra.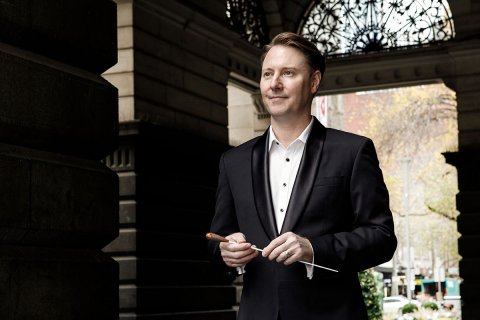 Benjamin Northey – Principal Conductor in Residence
Renowned Australian conductor Benjamin Northey was appointed to the role of Principal Conductor in Residence following a long-standing and highly successful relationship with the MSO. Known for his ability to command an audience on stage, and off, Benjamin hosts the popular Up Late with Ben Northey streaming series, and in 2022 he leads the Orchestra through several programs at Hamer Hall, Melbourne Town Hall and across Victoria.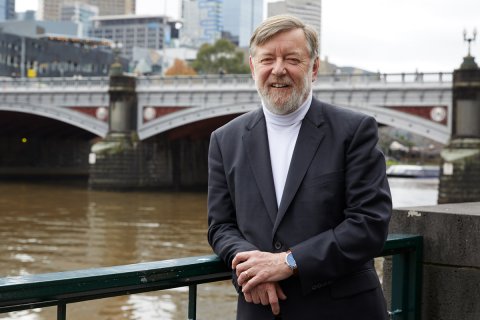 Sir Andrew Davis CBE – Conductor Laureate
One of today's most recognised and acclaimed conductors, Sir Andrew has conducted virtually all the world's major orchestras and opera companies. Former Chief Conductor of the MSO from 2013-2019, Sir Andrew remains connected with the Orchestra in his new role as Conductor Laureate.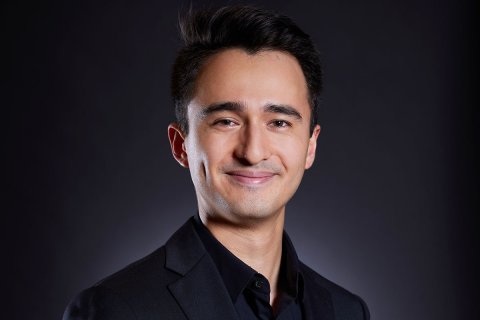 Carlo Antonioli – Cybec Assistant Conductor Fellow
A passionate educator and communicator who enjoys sharing the joy of orchestral music with new audiences, Carlo Antonioli has been appointed to the MSO's 2022 Cybec Assistant Conductor Fellowship. Carlo graduated from the Sydney Conservatorium of Music, University of Sydney with a Master of Music Studies (Conducting) in 2017 and has since undertaken a range of conducting engagements including Guest Assistant Conductor at Sydney Symphony Orchestra and Assistant Conductor at West Australian Symphony Orchestra.

Paul Grabowsky AO – Composer in Residence
Paul Grabowsky is a pianist, composer, arranger, conductor. Born in Papua New Guinea, Paul was raised in Melbourne. During the late 70's he became prominent in the music scene in Melbourne, working in various jazz, theatre and cabaret projects. Since then, Paul has had a distinguished career including composing for films, founding the Australian Art Orchestra, and in 2020 was announced as the MSO's Composer in Residence.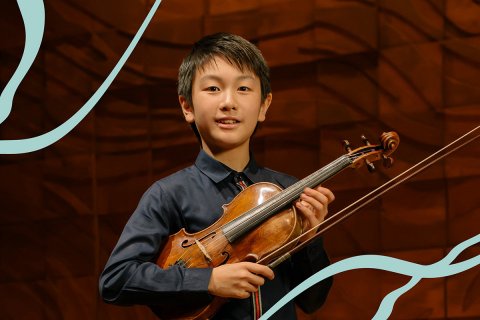 Christian Li - Young Artist in Association
Christian Li has captivated audiences around the world since he became the youngest-ever Junior 1st Prize-winner of the 2018 Yehudi Menuhin International Violin Competition at the age of 10. In 2020 he became the youngest artist ever to sign with Decca Classics, and the youngest violinist to professionally record Vivaldi's The Four Seasons.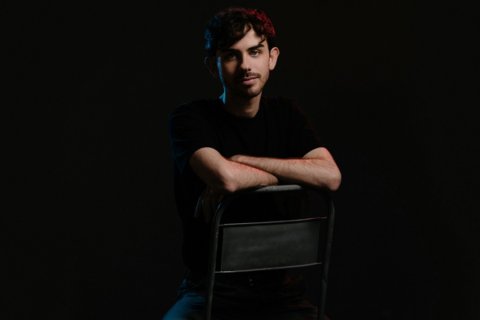 Alex Turley – 2022 Cybec Young Composer in Residence
Alex Turley is an Australian composer whose work explores the subtleties of musical texture through a fine atmospheric lens. Having participated in the MSO's Cybec Young Composer program, Alex Turley was named the 2022 Cybec Young Composer in Residence.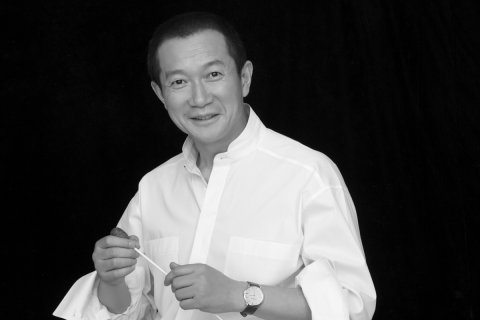 Tan Dun – Artistic Ambassador
The world-renowned artist and UNESCO Global Goodwill Ambassador Tan Dun, has made an indelible mark on the world's music scene with a creative repertoire that spans the boundaries of classical music, multimedia performance, and Eastern and Western traditions.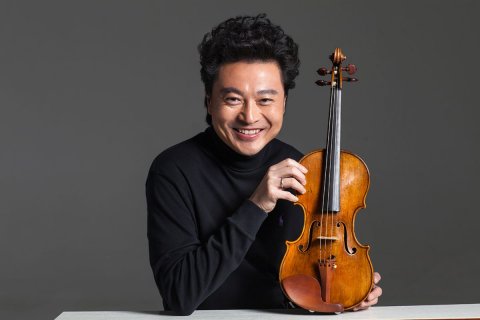 Lu Siqing - Artistic Ambassador
Born in Qingdao, China, Lu Siqing was invited by Yehudi Menuhin to study at his school in London aged 11. In 1984 he returned to China and five years later went to Juilliard to study with Dorothy DeLay. In 1987 he was the first Asian to win First Prize at Italy's Paganini International Violin Competition.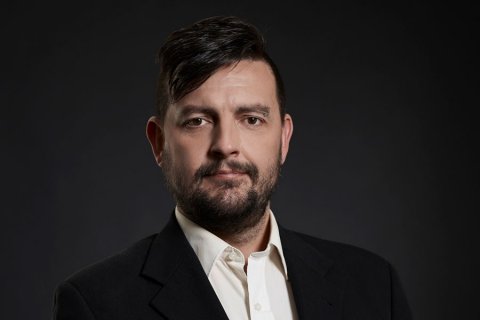 Christopher Moore – Creative Producer, MSO Chamber
Christopher Moore spent nine years as Principal Viola with the Australian Chamber Orchestra, returning to Melbourne to be appointed as MSO Principal Viola. Christopher produces the MSO's Chamber Series, featuring MSO musicians (and friends) in intimate performances throughout the year.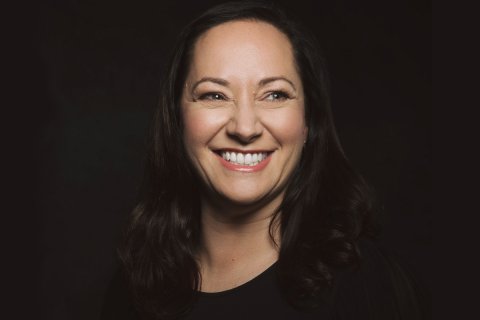 Dr Anita Collins – Creative Chair for Learning and Engagement
Dr Anita Collins is an award-winning educator, researcher and writer in the field of brain development and music learning. Anita is the author of The Music Advantage, a book for parents and teachers about the extraordinary and often surprising benefits of learning music for children from newborns to teenagers. In 2020 Dr Collins presented a Keynote speech at MSO's inaugural Melbourne Music Summit, and in 2021 was appointed Creative Chair for Learning and Engagement.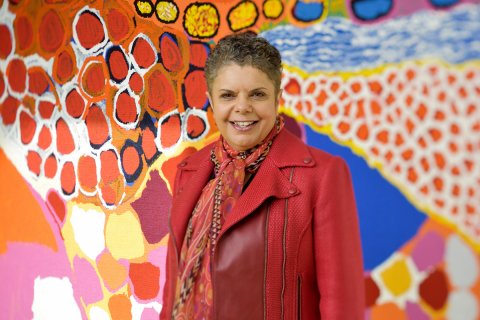 Deborah Cheetham AO – MSO First Nations Creative Chair
Yorta Yorta woman, soprano, composer and educator, Deborah Cheetham, has been a leader and pioneer in the Australian arts landscape for more than 25 years. In the 2014 Queen's Birthday Honours List, Deborah was appointed as an Officer of the Order of Australia (AO), for "distinguished service to the performing arts as an opera singer, composer and artistic director, to the development of Indigenous artists, and to innovation in performance", and in 2021 was announced as MSO's First Nations Creative Chair.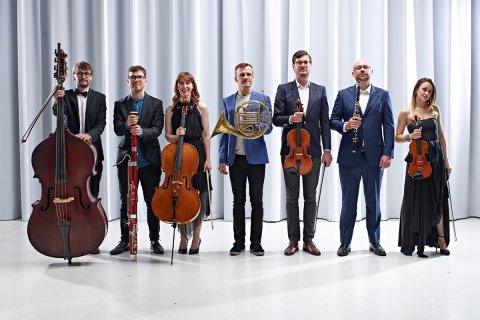 Melbourne Ensemble – Ensemble in Residence
Having based the group's instrumentation around Beethoven's Septet, Melbourne Ensemble is made up of seven innovative and dynamic musicians from the MSO. Reducing and expanding the group's size as necessary, Melbourne Ensemble has developed a reputation for curating exciting programs for some of Melbourne's favourite music venues, and have been appointed MSO's 2022 Ensemble in Residence as a result.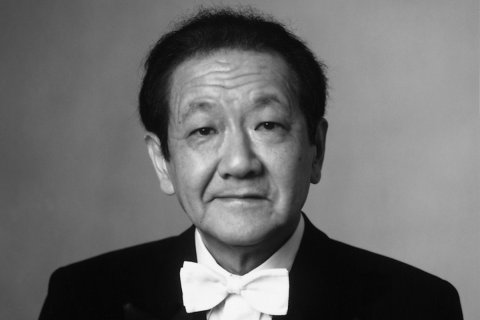 Hiroyuki Iwaki AO – Conductor Laureate
In memoriam: 1974-2006
As the MSO's longest serving conductor, Hiroyuki Iwaki began as Chief Conductor in 1974, and in 1990 was appointed as the MSO's first Conductor Laureate, honouring his contribution to the Orchestra's development. His dedication earned him many accolades including the renaming of the ABC Southbank studio to the Iwaki Auditorium in 1995. In 1996, to commend his contribution to Australia-Japan relations, he was promoted to an Honorary Officer of the Order of Australia.
Former Chief Conductors
Each Chief Conductor has contributed to the prestigious legacy of the MSO.
Alberto Zelman (1906–1927)
Fritz Hart (1927–1932)
Fritz Hart, Bernard Heinze (1932–1937, joint Chief Conductors)
Sir Bernard Heinze (1937–1950)
Alceo Galliera (1950–1951)
Juan José Castro (1952–1953)
Walter Susskind (1953–1955)
Kurt Wöss (1956–1959)
Georges Tzipine (1960–1965)
Willem van Otterloo (1967–1970)
Fritz Rieger (1971–1972)
Hiroyuki Iwaki AO (1974–1997) Conductor Laureate
Markus Stenz (1998–2004)
Oleg Caetani (2005–2009)